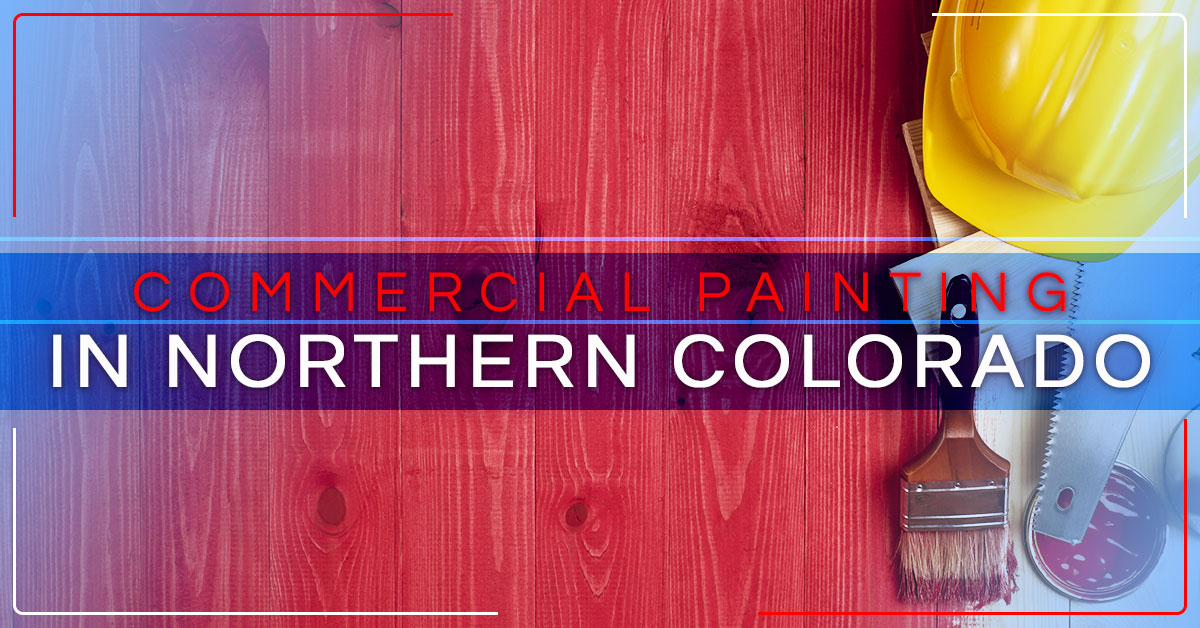 Commercial Painting in Northern Colorado
Empire Painting started off by serving residential clients, but over the years our client base has grown to include hundreds of businesses both large and small.
Whether it's an interior renovation or an exterior makeover, we at Empire Painting can bring the same level of attention and care to your business that we would your home. Commercial painting and office painting now comprises almost half of our business.
We are truly are one of Colorado's top-rated full-service professional painting contractors, and we're proud of it!
Commercial painting from Empire Painting includes:
​• Office painting
• Medical offices
• Townhouse and apartment complexes
• Daycares and nurseries
• Small and large businesses
• Retail stores
• Fast food outlets and restaurants
• Hospitals and nursing homes
• Schools
• Factories
• New industrial building renovations
• Pre-construction painting
• Underground parking garage painting
• Hotels and motels
• Dance studios and gyms
• Arenas and entertainment venues
• Graffiti removal
• Line painting and line marking
• Epoxy and concrete floor painting
Commercial Painting Services in Colorado
Commercial painting presents its own unique challenges and needs, all of which we are more than ready to help fill. We can handle large-scale industrial coatings that many other residential painting contractors are unable to match. We can work around your business needs to minimize disruption to your business, your clients, and your employees.
We'll work in the evenings or overnight. We'll consult with you on all aspects of the project. We'll use low VOC paints for painting your commercial building, to improve the quality of your business and protect your investment for years to come.
We have taken on many large projects in the city of Denver and throughout Northern Colorado.
We recently completed a large townhouse complex of exterior siding, doors, and trim in the Fort Collins area. We have also completed custom commercial painting projects in Denver for many large business establishments.
Why Use Empire Painting LLC.?
At Empire Painting, we are dedicated to making your commercial building painting experience as seamless and comfortable as possible. To ensure your satisfaction, as one of the top rated commercial painting contractors in Northern Colorado, we are dedicated to offer you:
​• Two year guarantee of quality for all of our commercial painting projects
• Friendly and personable staff at all times
• Many years of experience in the Colorado painting industry
• Full workers compensation
• Daily and weekly painting job updates
• On time arrival of professional commercial painters
• All experienced painters undergo a thorough criminal background check
• Environmentally friendly use of toxic paint using low/zero VOC paints
• 24 hour answering service
• A team of craftsmen who are truly dedicated to ensuring a professional job
• Drop sheets and covering of all belongings to protect surfaces not to be painted
• A clean and neat work site
• Drywall and plaster work as needed (as per the contract)
• Carpentry work as needed (as per contract)
• We repair and fix water-damaged areas (as per the contract)
• We repair and restore damaged wood surfaces (as per the contract)
As a top rated industrial and commercial painting company in Loveland, Colorado, we are dedicated to making your commercial property special and unique to your situation. We are also flexible with business hours, so this will be minimal disruption to your clients and/or employees.
​
Don't hesitate and call Empire Painting for a free office painting or commercial painting cost estimate.
We've got you covered, Northern Colorado.